IVORY ELLA
Keep your monthly plans organized and help support elephant conservation with the Ivory Ella Collection of Cambridge planners, wall calendars, and desk pads.
Ivory Ella started when a group of friends with an entrepreneurial spirit decided to pool their design expertise, social media know-how, savvy business sense, and style to help save the elephants. The Ivory Ella goal was to build a business that offers high-quality apparel and gear AND makes people feel good—a company that gives back and inspires others to do the same.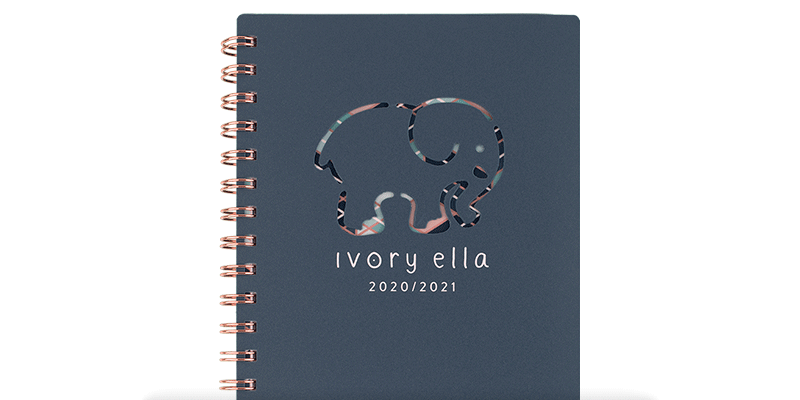 MISSION-DRIVEN
Ivory Ella was born from a passionate desire to make a difference in the world. Ivory Ella has committed to donating a minimum of 10% of its profits directly to organizations such as Save the Elephants.
GIVE YOUR DESK AN UPDATE
Check out this Ivory Ella desk pad calendar that features four rotating designs to make each month feel like a fresh start!