KNOT & BOW
Knot & Bow is an American paper and party brand headquartered in Brooklyn, New York. The company designs, develops, and manufactures a range of classic yet light-hearted designs intended to bring joy to the everyday. Knot & Bow products can be found in shops around the world, including the Knot & Bow flagship retail location in Brooklyn.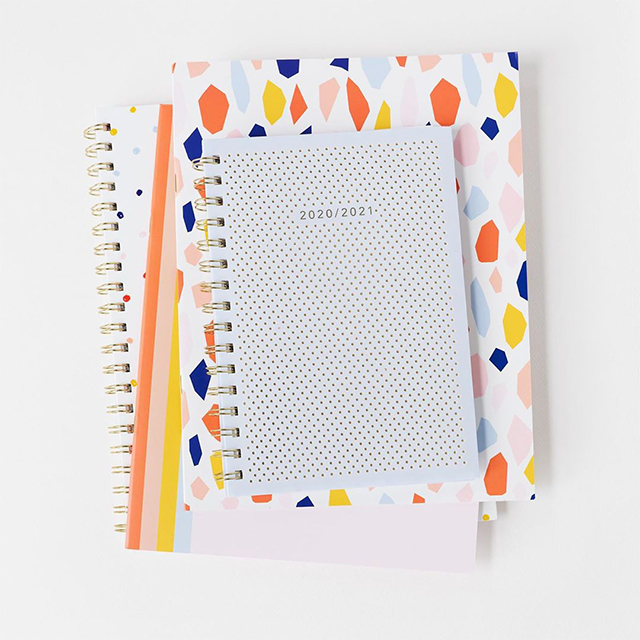 A WORD FROM KNOT & BOW
"Time for some good news! 🙂 We have a new line of 2020/21 planners out at @target stores now in collaboration with Cambridge!! ⁠⠀
⁠⠀
There are six new designs — with small, large, weekly/monthly, and monthly options. They are bright and cheery, and we hope they make you happy. We're so grateful for this collaboration, especially at a time like this when our normal operations are not so normal anymore."
PLANNING WITH A POP
Knot & Bow designs bring a fun, party-like flair to your planning experience with pops of color and playful patterns.