Knot & Bow
Introducing Knot & Bow for Cambridge, a new collection of planners, calendars and more. Knot & Bow is an American paper and party brand headquartered in Brooklyn, New York. The company designs, develops, and manufactures a range of classic yet light-hearted designs intended to bring joy to the everyday. Knot & Bow products can be found in shops around the world, including the Knot & Bow flagship retail location in Brooklyn.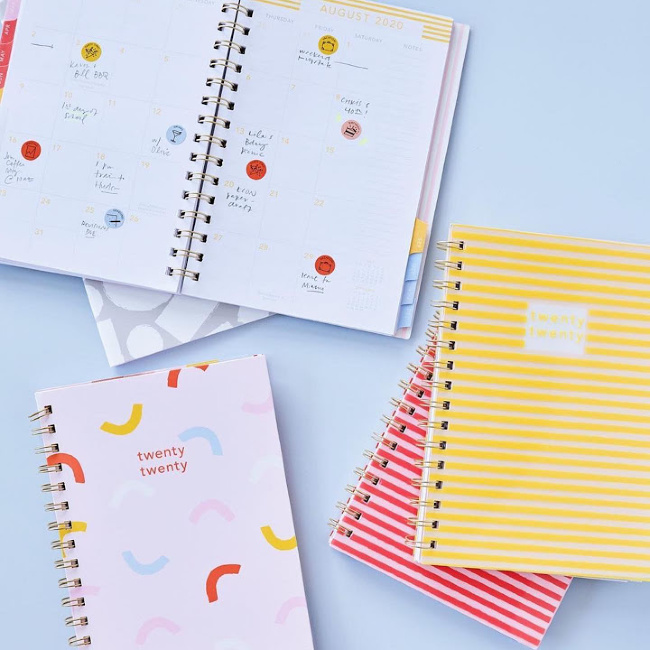 A word from Knot & Bow
"This project has been in the making for a long time now, and we hope you will love these as much as we do. The interiors have fun extras like confetti stickers to put a little spring in your step, and a handy interior pocket for those loose ends. The interior pages feature different colors for each quarter, so as you turn the pages in the planner, you'll migrate through a seasonal rainbow. 🌈 The layouts are clean and simple — plenty of room for sketches and doodles if you are more of a free-form planner person."
Plan on fun
Knot & Bow designs bring a fun, party-like flair to your planning experience.