Lillian Farag
Introducing a new collection of planners, calendars, and more by Lillian Farag for Cambridge. Lillian Farag is a free form and free-spirited artist, with a love for all things playful and expressive. Pulling inspiration from colors found in life and nature, she adds her own twist and perspective to each aspect of her work.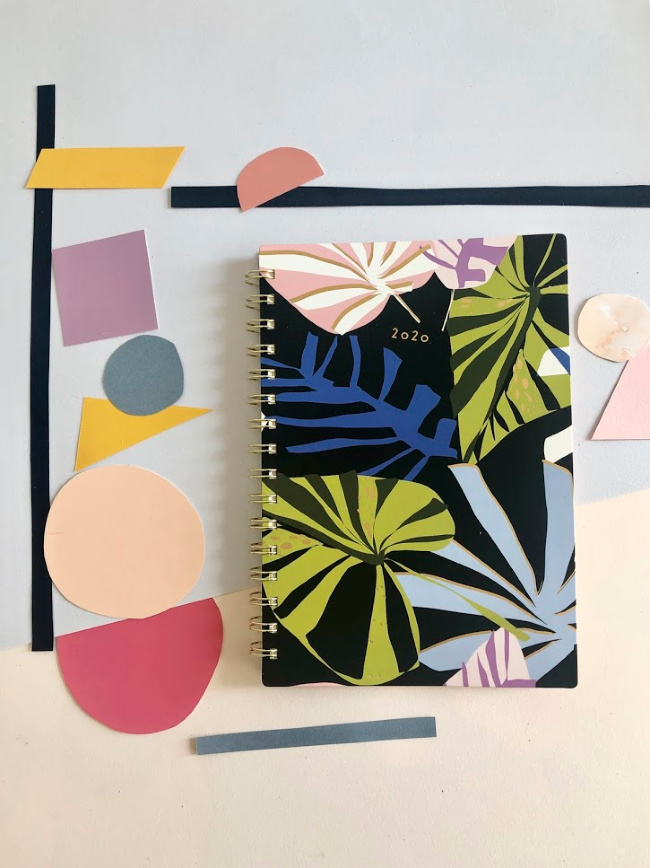 Tropical touch
Bring a touch of the tropics to your planning with Lillian Farag's modern take on palm trees. Fronds in blue, chartreuse, pink, and purple pop on a black background with accents of gold foil.
Lovely lilies
Water lilies get an abstract update on this Lillian Farag planner. The hardcovers have an ultra-smooth finish and feature gold corner protectors and gold foil accents.