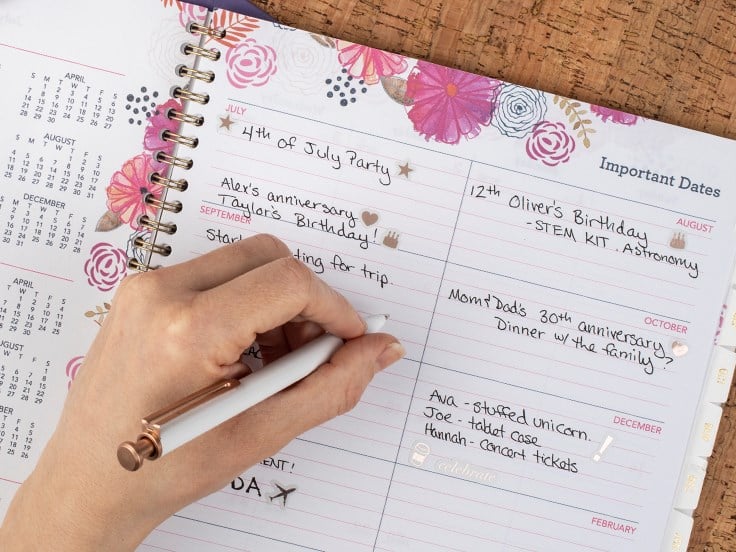 1. START SIMPLE. WRITE IT DOWN.
Crush your goals when you write them down in your weekly monthly planner. Written goals can often have more successful outcomes than the goals you keep in your head. So put pen to paper and up your chances of achieving what you set forth to accomplish.
Start small by tracking the fun stuff like vacations, concerts, and birthdays. Then write down bigger goals for the year. Whether it's organizing photos, running a 10k, or going after your next big job, they ALL count!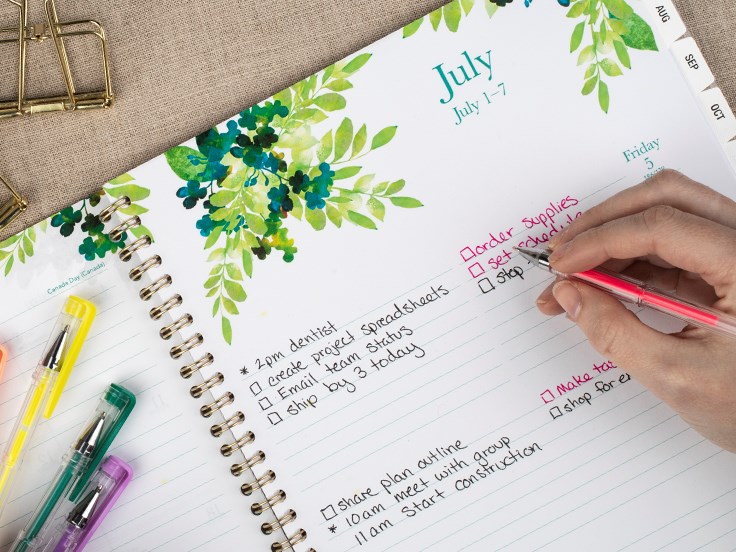 2. MAKE YOURSELF A PRIORITY. PLAN TO PLAN.
Create a space for just you and your planner by setting time aside to organize your schedule. You can use this time to break down bigger goals into smaller wins, make your to-do lists, or set personal and professional goals.
And don't forget to pencil in some "me" time! Pace yourself and make sure to schedule breaks for rest and relaxation. Tip: Color-coding is a helpful way to track, organize, and prioritize.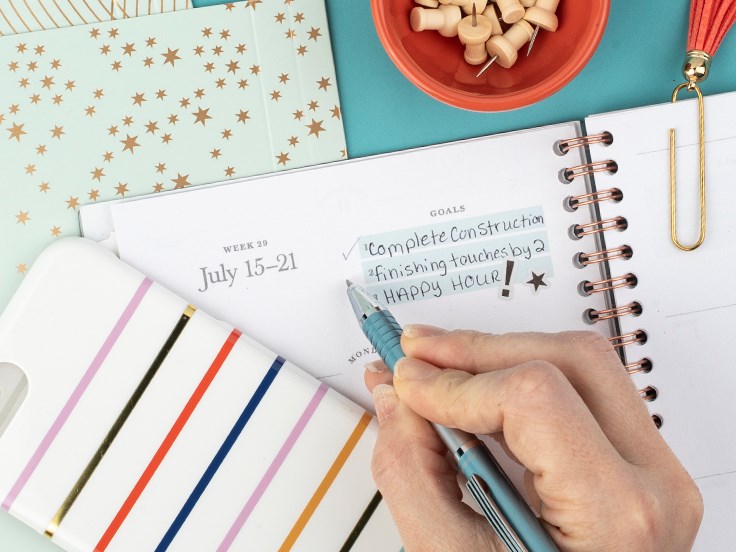 3. TAKE CONTROL OF YOUR TIME LIKE A BOSS
Be realistic. Set manageable goals. When it comes to a hectic schedule, things can get out of control very quickly. Take back control by writing down your top 3-5 "must-do's" in your weekly/monthly planner. And don't feel guilty if you can't do it all!
Set yourself up for success by doing what you can when you can. Tracking to-do's in a planner can be the first step in setting the pace of your schedule. Cambridge WorkStyle Weekly Monthly Planners have a dedicated to-do list space that can help you stay on track with your priorities.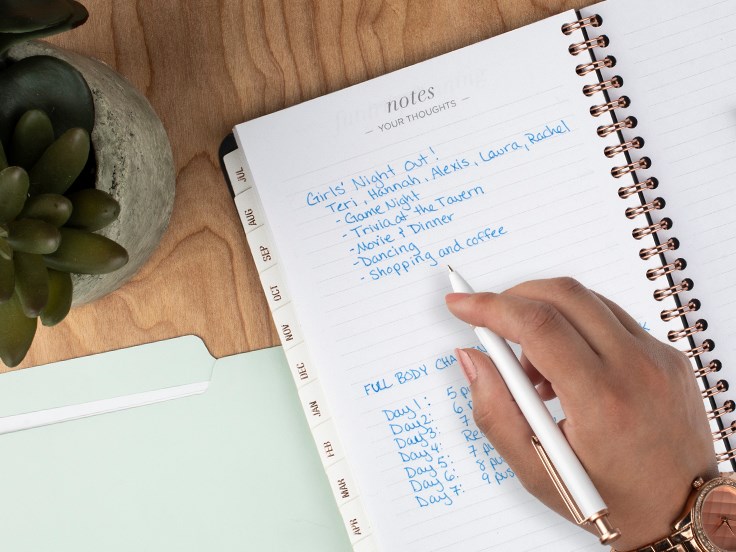 4. YOUR PLANNER BECOMES YOUR PERSONAL ASSISTANT
Who needs to hire someone when you can use your favorite planner? Simplify and organize by keeping notes, appointments, and goals in one place. Sure, most of us have smartphones with a calendar and a notes section. But it's not always convenient to flip back and forth to different screens.
Have all your details handy by simply flipping to that page in your planner.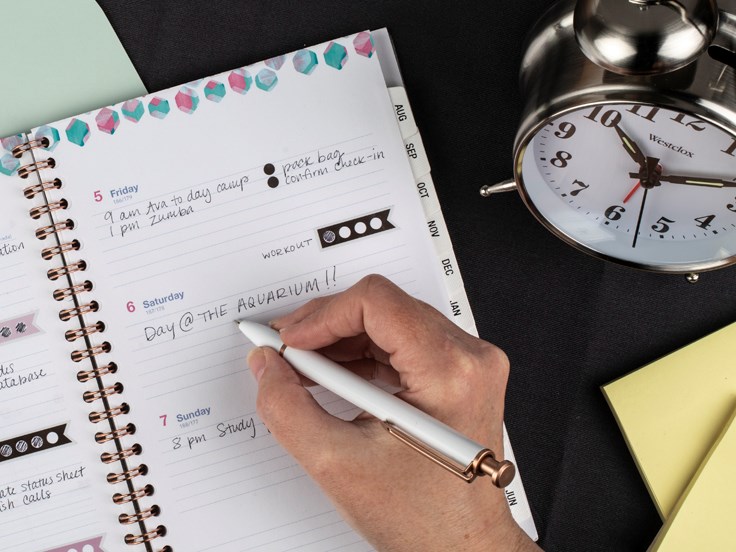 5. CELEBRATE WINS
You've accomplished a lot. Reward yourself! Your planner can be a useful reminder of all the goals you have reached. Look back at your accomplishments for the year, the week or even the day. And celebrate it!
Cambridge® WorkStyle® Weekly Monthly Planners have a dedicated space for you to recognize and celebrate your wins each week. Be proud of all you do, and let your planner be an expression of your journey.
Shop all Cambridge Weekly Monthly Planners