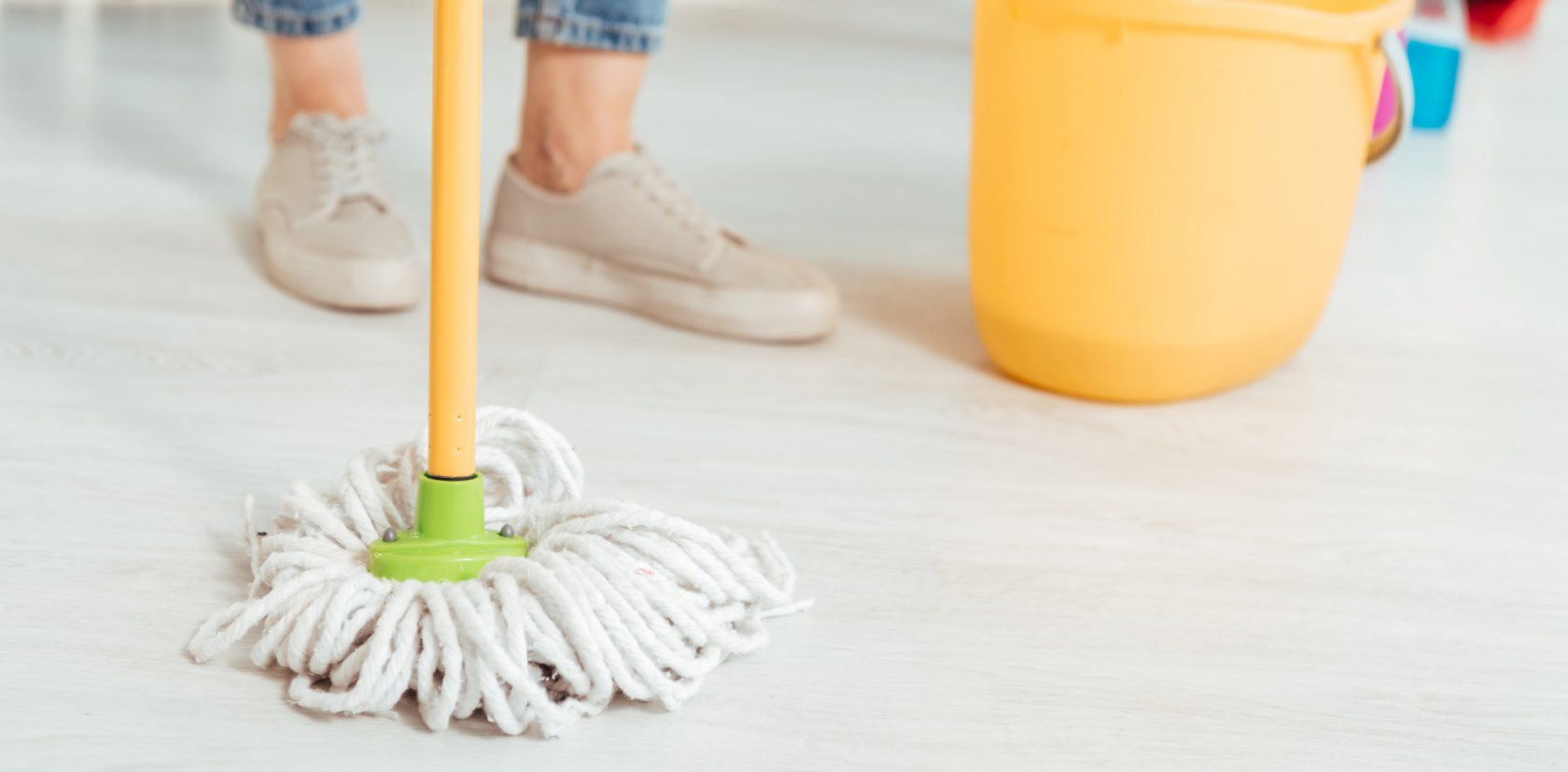 Spring Cleaning Essentials
Your mission, should you choose to accept it: Whip that place you've spent nearly alllll of your waking, sleeping, working, and streaming hours this past year into shape. You know—home, sweet home? Let the fresh air in, turn up the tunes, and get ready for the spring clean of a lifetime!
But wait: Before you start sweeping away the funk of quarantine and takeout, do you have what you need to succeed? We're talking about cleaning supplies. Tools. Gear. 
Get your shopping finger ready, because you might just need to add a few of these must-have spring cleaning essentials to your cart. 
Cleaning supplies
All-purpose cleaning spray
Baking soda: So many ways to clean with this all-natural (and inexpensive) powder!
Carpet shampoo
Cleaning rags or microfiber cloths
Dish or castile soap: You can use these gentle cleansers for nearly any spot in the house. 
Garbage bags: for decluttering while you're spring cleaning. Tip: Use black garbage bags for actual trash and white ones for donation items.
Gloves
Hydrogen peroxide: Great for disinfecting (use spray bottle); also can be used as an alternative to chlorine bleach for removing stubborn stains and discoloration from grout.
Lemons: For cleaning cutting boards and garbage disposal
White vinegar: Like baking soda, this cheap, natural ingredient can be used in a variety of cleaning tasks.
Window + glass spray
Tools of the trade
Blind cleaner: Ultra-specific purpose, but very helpful if you have a lot of blinds to clean!
Broom 
Bucket
Duster (bonus if it has an extendable wand): So many cobwebs, so little time
Lint roller: Not just for clothing! Lint rollers can help you clean light fixtures, furniture, and anywhere dust bunnies or lint are lurking that require a gentler touch. 
Mop
Pet hair removal broom: A unique rubber brush with extendable handle that uses electrostatic properties of rubber to attract debris and hair.
Pressure washer: For those tough outside jobs, especially if you get a lot of algae or dirt build-up where you live
Soft-bristle brush (like a baby hair brush): Handy for delicate dusting jobs such as fabric lamp shades or other upholstered items. Flexible bristles can gently clean grooves, nooks and crannies on uneven surfaces.
Sponges/scrubbers: Some people even buy toothbrushes in bulk and use them for those narrow crevices
Spray bottles: If you decide to DIY with natural cleaning products such as hydrogen peroxide or vinegar
Toilet wand 
Vacuum
Window squeegee
Other helpful items
Air purifier: Check out these new smart air purifiers from our sister brand, TruSens. Keep the air clean all year long!
Cleaning caddy: Find a container, basket, or caddy and collect your spring cleaning essentials in one handy place. You can carry your caddy around as you clean and store it away between cleaning sessions.
Labelmaker: Because you're going to forget what you stored away after cleaning out all those cabinets.
Ladder or step stool (to reach high places)
Planner or calendar: Writing down and tracking your spring cleaning plan in your Cambridge planner or desk calendar will help you make it happen!